[click image for larger view]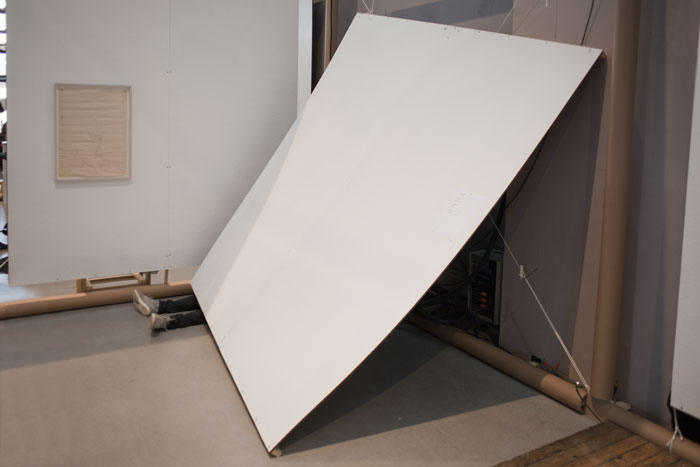 Opphold under lettvegg
Stay under temporary wall

Installasjonsbilde fra kunstmessen WHAT A MESS, Fredrikstad
2012
Lettvegg, Kunstner





Installasjonsbilde fra Hydrogenfabrikken Kunsthall i Fredrikstad, hvor jeg gjorde en performance under kunstmessen WHAT A MESS. I tre dager til ende lå jeg under en av messeveggene på standen hvor jeg representerte Grünerløkka Kunsthall sammen med Sverre Strandberg og Frode Markhus.


Installation view from Hydrogenfabrikken Kunsthall in Fredrikstad, where I did a performance during the art fair WHAT A MESS. For three whole days I lay under one of the exhibition stands walls, where I represented Grunerløkka Art Hall along with Sverre Strandberg and Frode Markhus.





[click image for larger view]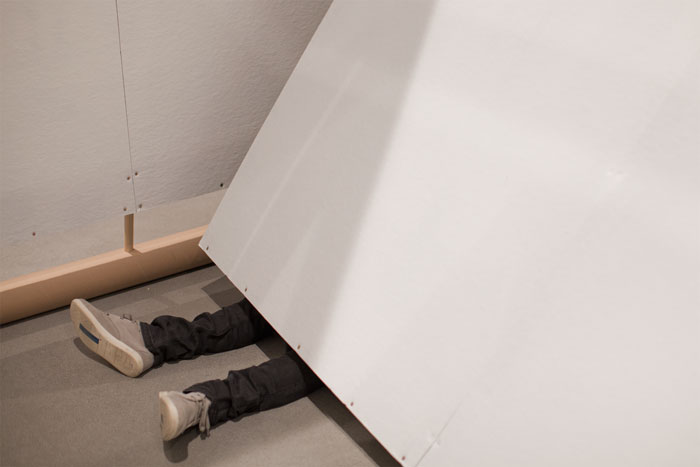 Opphold under lettvegg
Stay under temporary wall





[click image for larger view]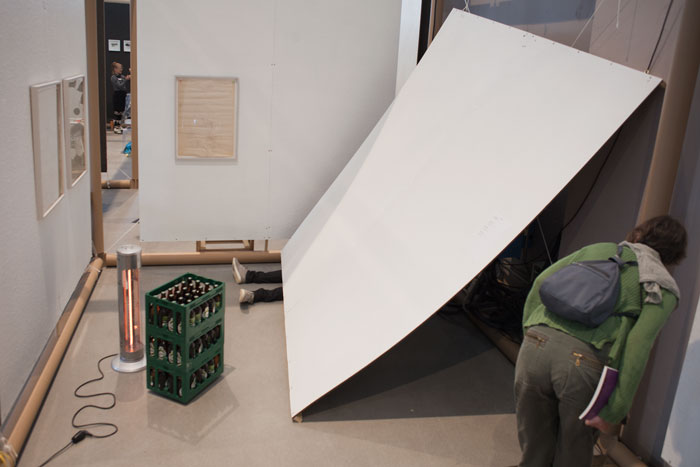 Opphold under lettvegg
Stay under temporary wall